Owner Veterinarians
Dr. Patrick M. Taylor, DVM
Dr. Pat Taylor graduated With Distinction from Washington State University in 1972. He has been working at the practice since 1972. His veterinary interests include hospital management, surgery (orthopedic and soft tissue), diagnosis and treatment of lameness, and veterinary dentistry.
Dr. Taylor's wife, Marilyn, is from Nelson, British Columbia, Canada, and is a retired nurse. They are proud owners of two spoiled cats, Mushu and Mini.
In his spare time, Dr. Taylor enjoys fishing, boating, hiking, skiing, and relaxing at his cabin in Tenakee Springs. His response to "When are you going to retire?" is, "I don't know, I guess when I don't enjoy working anymore".
Dr. Lisa J. Kramer, DVM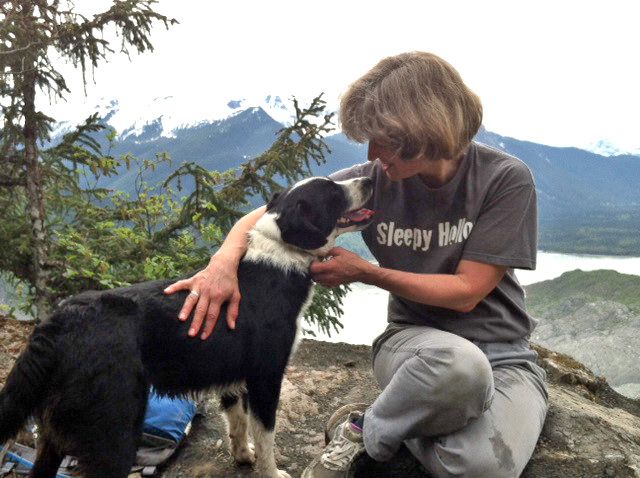 After graduation from WSU in 1980, Dr. Kramer ventured to Juneau for what was supposed to be just a three-month job. Dr. Kramer fit in so well that Drs. Lobaugh and Taylor convinced her to stay, and she became a permanent addition to the clinic. At the clinic, she enjoys working with a variety of pets and her veterinary interests include ophthalmology, dermatology, soft-tissue surgery, and diagnostics.

Dr. Lisa Kramer has a special interest in acupuncture treatments and has received her certification by completing the acupuncture course at the Colorado State University School of Veterinary Medicine. She is a member of IVAS (the International Veterinary Acupuncture Society).

Dr. Kramer is extremely active. She enjoys biking and hiking in her spare time. She has participated in the Kluane-Chilkat International Bike Relay and the Klondike Road Relay.

Dr. Kramer and her husband Glen are proud parents of two sons. They currently have two dogs and four cats.
Dr. Steven M. Torrence, DVM
Dr. Steve Torrence has been a resident of Alaska since 1981, having first lived in Fairbanks. He studied biology and premedicine at the University of Alaska, Fairbanks and received his doctorate in veterinary medicine with honors from Washington State University in 1995.

He is the past president of the Interior Alaska Veterinary Medical Association and also served as chair of the State Board of Veterinary Examiners. Dr. Torrence joined Southeast Alaska Animal Medical Center in October of 2004. At the clinic, Dr. Torrence enjoys surgery as well as regulatory medicine.
Dr. Gerald G. Nance, DVM
Dr. Nance was born and raised in Colorado. There, he attended Colorado State University for his undergraduate degree in Microbiology. He then went on to attend the Veterinary program at CSU and received his Doctor of Veterinary Medicine degree in 2005. Dr. Nance has had the opportunity to live all over the country and considers Alaska his favorite place on earth.

Dr. Nance has a special interest in feline medicine and exotic animal medicine. Day-to-day, he stays busy with surgery, dentistry, and internal medicine.

Dr. Nance loves the outdoors. If there will be a good view at the top of the mountain, that is where you will find him.
Dr. Maura K. Westerdahl, DVM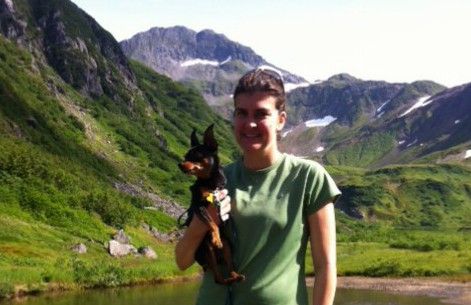 Dr. Maura Westerdahl is originally from upstate New York. She attended Dartmouth College where she received a Bachelor of Arts with High Honors in Biology. Dr. Westerdahl furthered her education at Cornell University, earning a Doctor of Veterinary Medicine in 1997.

After living and practicing in Seattle, Washington for 15 years, Dr. Westerdahl and her husband Tom have made Juneau their home.

Dr. Westerdahl's primary veterinary interests include internal medicine, senior care, and ultrasonography. When she isn't working, she enjoys hiking with her miniature pincher Tito, as well as cooking and reading.
Dr. Robert Todd Campbell, DVM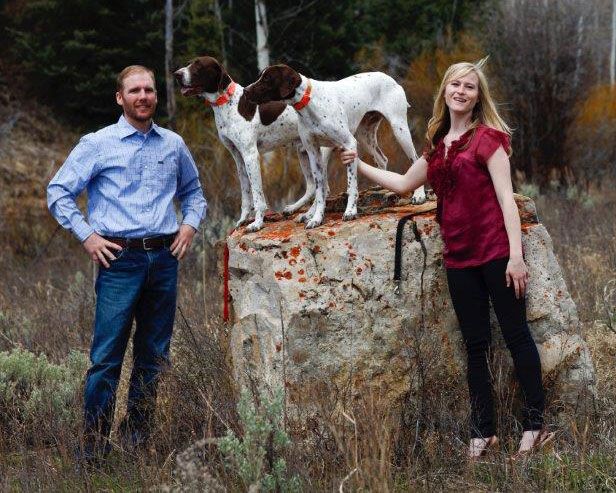 Dr. Campbell was raised on a horse farm, in Washington State, in the shadow of Mt. Rainier. He spent his twenties helping to manage a large, very well respected, fly-out fishing lodge in the Wood-Tikchik State Park and surrounding areas of Bristol Bay before meeting his wife.

Once Dr. Campbell married, he and his wife, started a journey together that would ultimately culminate in Dr. Campbell pursuing veterinary medicine and his wife becoming a dentist. This pursuit eventually led them to Juneau. Together they have two children.

When not practicing, Dr. Campbell and his family enjoy spending time together. Dr. Campbell particularly enjoys fishing, skiing, and prospecting for gold in the greater Juneau area. Dr. Campbell has had a long line of German Shorthaired Pointers over his lifetime and cannot imagine life without bird dogs.
Dr. Tracy Ward, DVM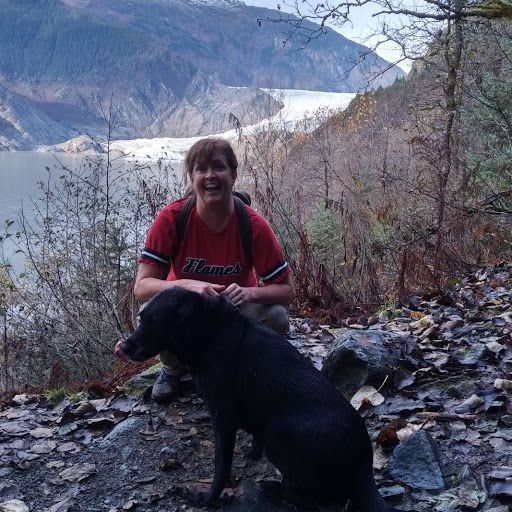 Dr. Ward was born and raised in upstate New York. She graduated from Cornell University College of Veterinary Medicine in 1990. Dr. Ward then moved to Western Canada after graduation to begin her veterinary career in private practice. Dr. Ward has also worked in the pharmaceutical industry and has managed other veterinary practices.

In 2017, Dr. Ward visited Juneau and fell in love with Southeast Alaska! She made the decision to move here with her Labrador Retreiver, Stella. Dr. Ward feels very fortunate to have landed at Southeast Alaska Animal Medical Center where she has rediscovered her love of clinical practice. She really enjoys working with her many patients and colleagues. Dr. Ward's primary veterinary interests are in wellness and preventative care. Dr. Ward appreciates being able to help educate her clients and answer their questions.

In her free time Dr. Ward enjoys hiking, kayaking, and exploring Southeast Alaska. Stella enjoys the abundance of dead fish that are available here to roll in and she also enjoys shaking hands with porcupines.
Dr. Jed Harding, DVM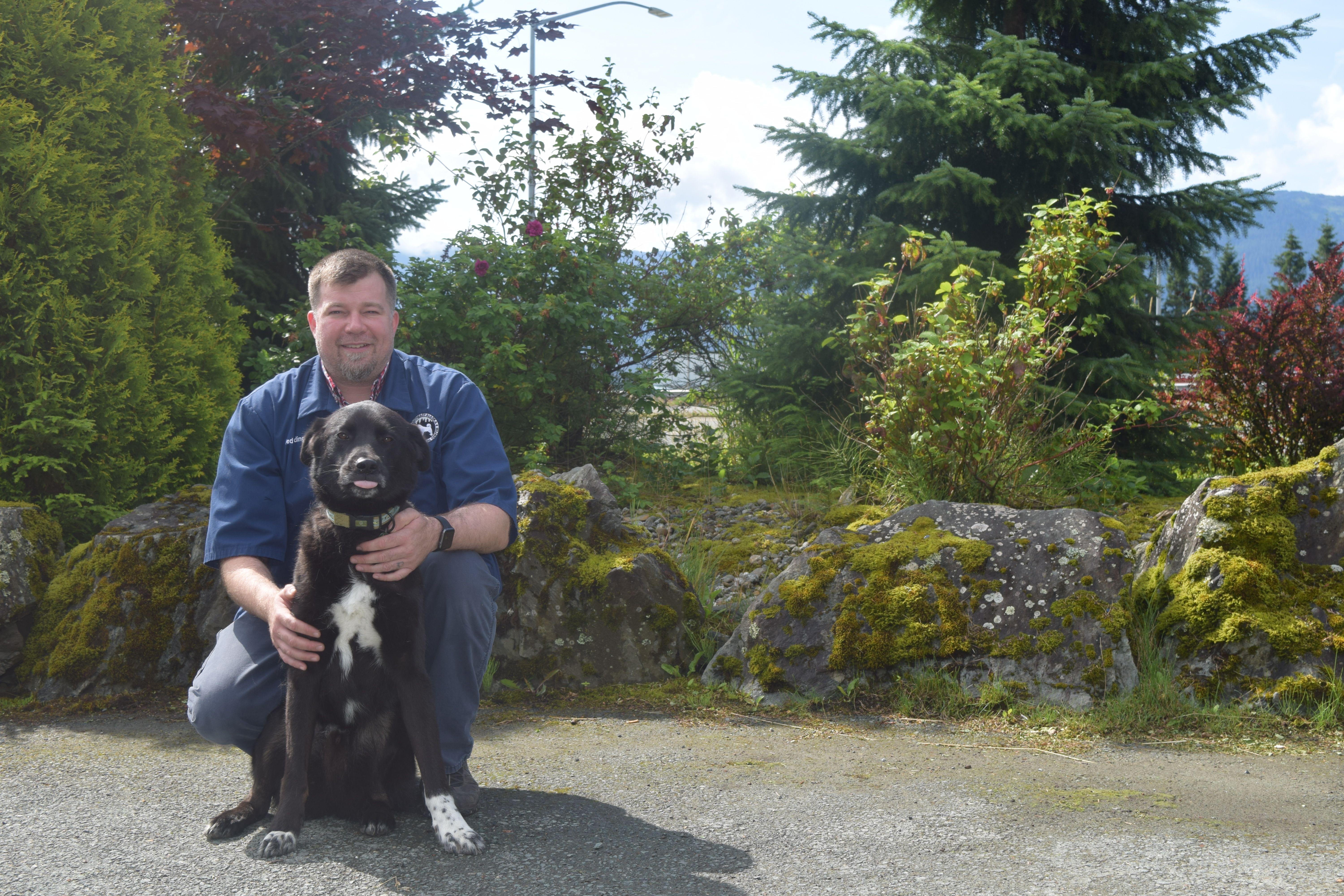 Dr. Harding was born in Oregon and lived in North Africa with his family for 6 years in the 1980's. He learned the value of long hours and hard work during the summers of his high school years, working on a grass seed farm back in Oregon. When he was 18, Dr. Harding moved to Juneau to go commercial fishing and never left. He found that he enjoyed the independence of being on a boat in the waters around Southeast Alaska and he bought his first commercial fishing boat in 1997, a gillnetter that was eventually outfitted to longline and troll. Dr. Harding is grateful that he was able to explore the most beautiful place on Earth, Southeast Alaska, while making a living on the water for 20 years.

Dr. Harding eventually became a client of Dr. Torrence at SEAAMC and they struck up a conversation about veterinary medicine. Dr. Harding worked as a technician's assistant at SEAAMC while finishing his Bachelor's degree at the University of Alaska Southest, and was fortunate to have Dr. Torrence's mentorship in preparing his application to vet school. Starting in 2015, University of Alaska Fairbanks partnered with Colorado State University in a 2+2 veterinary medicine program (https://www.uaf.edu/vmed/) in which 10 students a year (preference granted to Alaska residents) spend 2 years in Fairbanks then 2 years in Fort Collins, Colorado. Dr. Harding is proud to be a member of the inaugural class of this program.

Upon graduation from CSU, Dr. Harding returned to SEAAMC. He enjoys learning about new aspects of veterinary medicine every day, but especially enjoys surgery. He is thankful to have so many great mentors at SEAAMC. When not at work, he enjoys spending time on the local trails with his mutt Marleaux, as well as harvesting and eating the bounty of seafood and game that SE AK has to offer.
Practice Manager/Licensed Veterinary Technician
Melissa Roulette, LVT, Lead Technician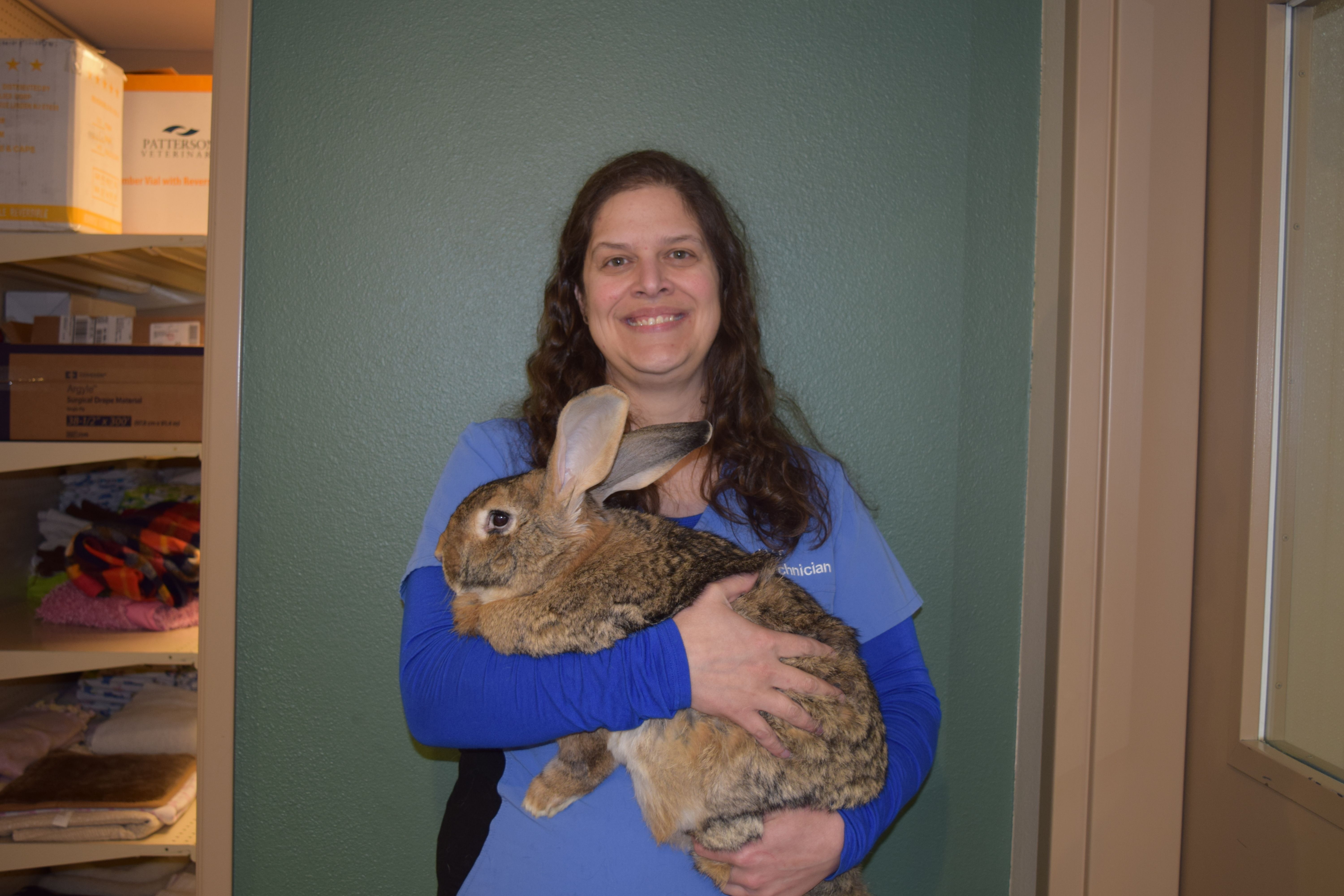 While still in high school, Melissa began working at a small animal practice in SW Washington. Though the work was often demanding, Melissa found that she loved patient care. She went on to obtain her LVT in 2000. Her interests include reproduction, anesthesia, anesthetic monitoring, nutrition and exotic patient care.

Melissa joined Southeast Alaska Animal Medical Center in 2013. Currently, she leads our technician team. She is especially skilled in working with pediatric, geriatric, exotic and medically fragile patients.

Her animal family includes 4 kitties, 1 poodle, 7 reptiles, 1 lizard and fish. When Melissa isn't busy with her patients or her pets, she enjoys gardening, hiking, photography and traveling.
Licensed Veterinary Technician
Alicia ​​​​​​​Jacskon, LVT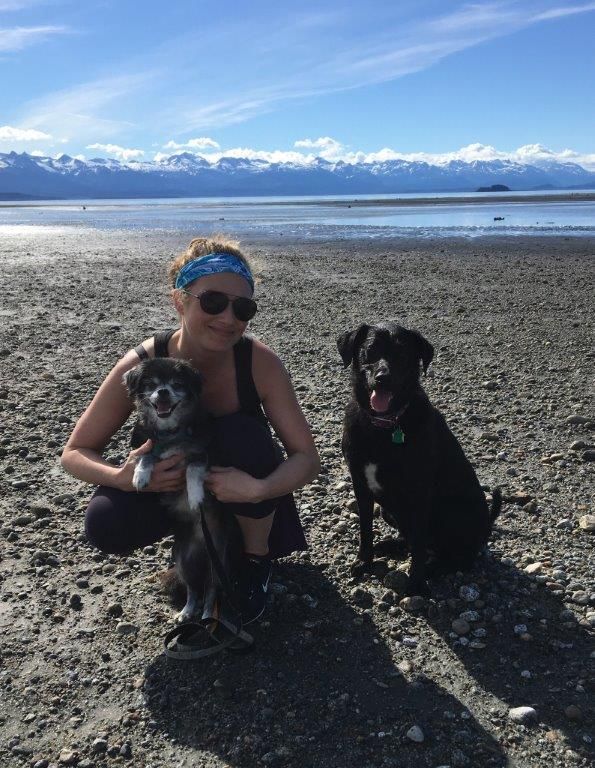 Alicia Jackson, originally from New Jersey, came to Alaska with her Coast Guard husband, Bryan. Though the Coast Guard brought her to Juneau, it was Alicia's love and passion for animals that brought her to veterianry medicine. When Alicia joined the Southeast Alaska Animal Medical Center team, she first worked as a technician assistant but she was determined to become a license tech from the get go. In 2016, Alicia reached that goal and became the only other Licensed Veterinary Technician on staff.

Alicia is dedicated to excellent patient care. She always says "I am here for the animals and to treat them like my own" and anyone who gets to know her would agree. Alicia has a particular interest in preventative dental care and enjoys performing prophylactic dental treatments to improve her patients well-being. She also maintains a keen interest in anesthesia and is currently working to expand her knowlege and skillset of different anesthetic techniques. Especially, those related to short-nosed (brachiocephalic) breeds.

The same drive that fuels Alicia during the work day, keeps her and Bryan on the move after work as well. Together the two enjoy working out, hiking, running, and paddle boarding all over Southeast Alaska. The Jacksons also enjoy travel and time with their two dogs, Momo and Gracie. Alicia will be happy to tell you how much joy rescue dogs, like her lab mix, Gracie and her peekaboo, Momo, can bring into your home and your life.