We provide wellness and emergency care for your exotic pets
Pocket pets and exotic pets can require just as much, if not more preventive and wellness care than their dog and cat counterparts. Improper housing and improper diets are responsible for a high percentage of illness in exotic pets. We recommend a wellness exam as soon as your new pet joins the family. Dr. Gerald Nance, Dr. Elise
Desonier
and Dr. Jennifer Tobiason enjoy working with these non-traditional patients. During your appointment, our veterinarians work with you to ensure the best possible diet, care and husbandry right from the start. Additionally, our doctors can answer questions about your pet's behavior, proper handling methods and whether your pet should
spayed
or neutered.
For your pet's first visit, bring along a photo of his or her housing and bedding. You may also want to bring a sample of your pet's food or information from the food's label. These items can provide important information as you and the veterinarian work together to keep your pet happy and healthy.
Some of the exotics that we regularly see include:
​​​​​​​
birds (large and small)
reptiles
amphibians
guinea pigs
ferrets
rabbits
chinchillas
hedgehogs
smaller rodents (rats, gerbils, hamsters, mice)
goats
pigs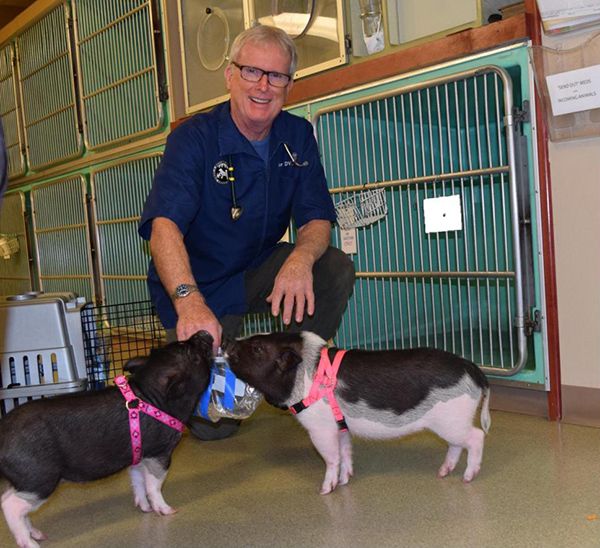 Dr. Pat Taylor has enjoyed working with pigs throughout his career.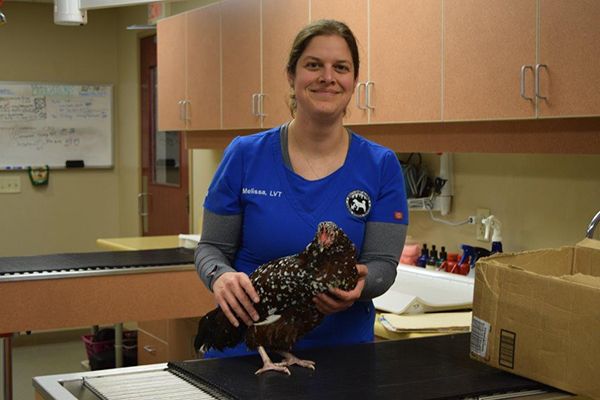 LVT, Melissa Roulett, has a broad range of experience with many species. She enjoys the opportunity to work with many different animals during her day.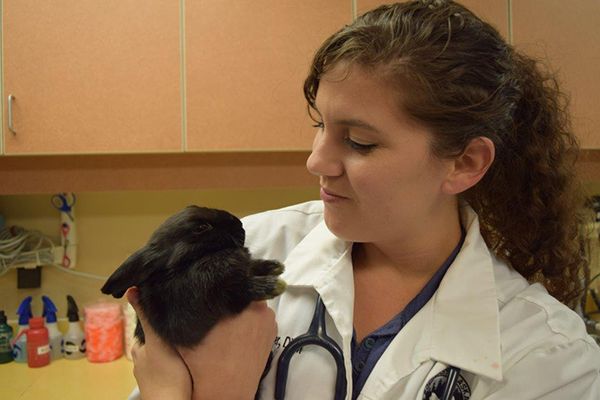 Dr. Elise Desonier regularly treats rabbits. We recommend spaying or neutering your companion rabbit to keep your pet healthy and content.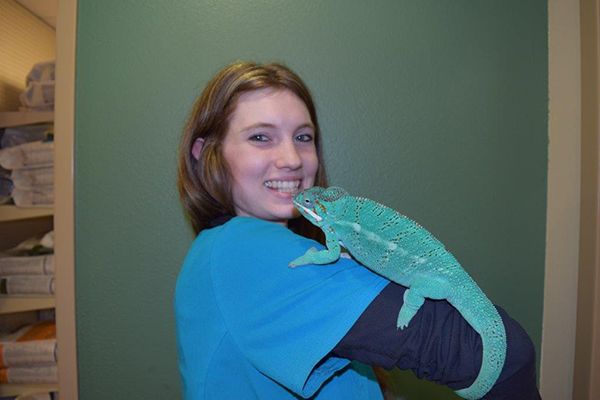 Paige Poor handles a panther chameleon during his visit to the hospital.